Wanda's Picks Radio, Friday, April 5, 2013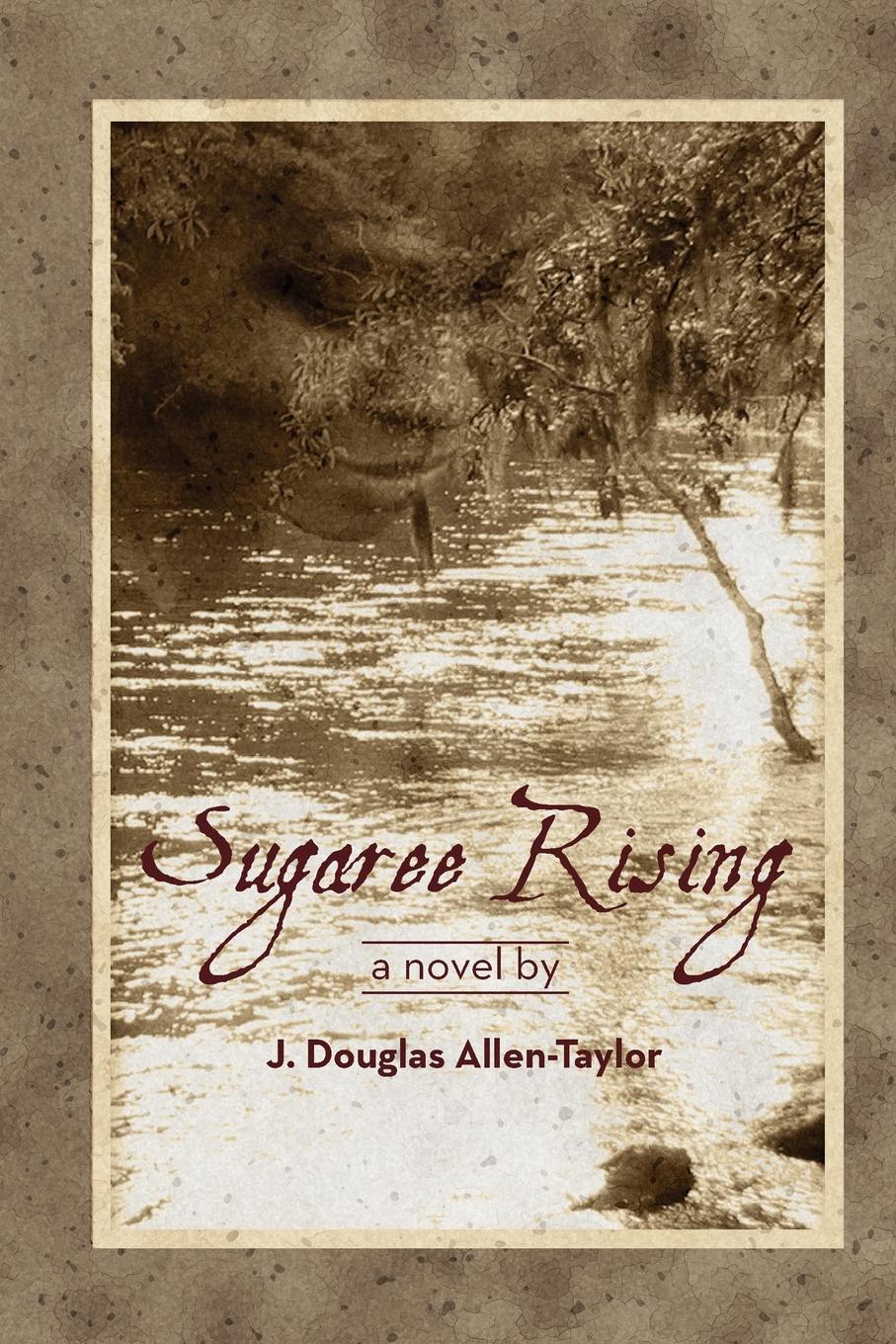 We open with an interview with Bay Area author, journalist and political columnist
J. Douglas Allen-Taylor
about his first novel,
Sugaree Rising
, set in the South Carolina coastal area Lowcountry in the late Depression years and discuss his well-crafted female characters like narrator Yally, Aunt Soo, Na'Risa, Nana'Timbi, Eshy. . . and their ability to hold the bridge between the past and the present as this community of Gullah people face an enemy threatening to end their collective lives. The community resists while Yally, feet in the middle of the path finds no rest, as her beloved community seems to be unraveling and with it her identity and life. She is haunted both at night and eventually by day as the spirits who are very much alive and active in Yelesaw use Yally's voice and body to tell their story.
Rice cultivators, ancestrally hailing from the Mende people who live on the coast of West Africa, in Sierra Leone, the water also breathes as it brings and takes life.
Allen-Taylor's
Sugaree Rising
is a fascinating journey into the swamps and backwoods --a self-contained community happy with its legacy and ways. Challenged by modernity, what will this pending dislocation do if successful to the spirits of the dead and those who reside in communion with them?
Labeled primitive by some, a white surveyor thinks he can fool the inhabitants of Yelesaw, when men with more experience than he were not capable. He spends months learning their Gullah language and familiarizing himself with certain customs. He also learns the leaders' names. When prepared, the surveyor comes bearing gifts, candy, ribbons as he tries to befriend first the women and then the children who are well-trained. What transpires between the government employee who is hired to get the people to agree to resettlement so that a dam can be built, their history and lives and loved ones buried and beyond access forever, is mysterious and quite satisfying.
There is a lot of back and forth, cross generational digressions from the unreliable perspective of a 15 year old girl-child, who has no answers.
Yes, one is lost quite a bit, but we like the strong, tall girl, Yally enough to wait for the answers which I assure you, do come (smile).
Nothing about Allen-Taylor's tale is typical or easy to anticipate, which is what makes it compelling and hard to put down. My favorite parts are the dreamscapes which are stories within the story, like desert or perhaps an entree waiting to be served; it sits tantalizingly aromatic until served. Look out for Yally's great aunt, Na'Risa and the old man, a formerly enslaved elder who lives between two worlds, closer to one than the other. When they arrive, separately, folks are pushing away from the table (smile).
When one doesn't know one's history, in some ways one is more vulnerable to distress and harm than if one knew more about one's inheritance and gifts, which unfortunately for Yally, her mother chooses to keep her ignorant of until it is almost too late. Safeguards like the close knit community structure in Yelesaw save Yally, who in turn, saves it.
What is lost when civil government takes it upon itself to force progress on a group of people, in this case several generations representing 100s of years past as those inhabitants still retained their language and ancient customs, a little diluted perhaps by missionary water, but more intact than those on the mainland?
Sugaree
, written reverently early on, shifts dramatically the higher the waters rise and the more bemused Yally becomes. When negative assignations become primary, the intrusion is quite startling, both intellectually and spiritually. I find this language disconcerting, disruptive and distracting considering the language before the rupture.
And it doesn't go away. Its inclusion almost ruins the journey for me as I am both surprised and dismayed considering the years of research that Allen-Douglass spent writing this story. Were there no spaces in black history where the enemies' names for us didn't end up being synonyms for how we called our own?
Dismayed, I can only wonder what will be the fate of these Yelesaw gods and goddesses? Are they dethroned?
Sugaree
shows there are many ways to die, some more painful than others. And what do we do with the dead who refuse burial or when the rituals are interrupted and therefore left incomplete? Visit
http://www.sugareerising.com/
Our next guest,
David Roach
is the founder of the Oakland International Film Festival, Apr. 4-7, 2013
http://www.oaklandinternationalfilmfestival.com/film-schedule/
After
The Roach Brother's
(Mack, Paul and David Roach screened the feature film Sydney Byrd Private Eye, in other film festival's and hosting screenings locally in the Bay Area in pursuit of locating a distributor, David Roach came up with the concept of starting an Oakland International Film Festival and co-founded the Oakland Film Society with Johnny Drake and Sharon Norwood in 1996.
We close with an interview with
Bernadette Coope
r
. she speaks to us about her
DIVA AND A TURNTABLE TOUR
, Saturday, April 13, 2013, 8pm $29 & 10pm $27
,
at Yoshi's in Oakland.
KLYMAXX
, the legendary platinum-selling all female band, is synonymous with such chart hits as "The Men All Pause," "Meeting in the Ladies Room," "Sexy," "I'd Still Say Yes," "Divas Need Love Too," and the band's biggest hit, the top five Billboard single, "I Miss You." And when you think of the groundbreaking Pop/R&B funk unit, you can't help but also think of its founding leader, musician, writer and producer,
Bernadette Cooper.

Music: Bernadette Cooper's Klymaxx

Visit http://www.blogtalkradio.com/wandas-picks/2013/04/05/wandas-picks-radio-show